The vision
For all to benefit from and thrive in the future of health
we believe in the importance of experience.
the experience a patient has with their doctor...
the experience a physician has with a therapeutic solution...
and an experience a consumer has with a brand.
Those experiences need to be approached with a balance of creativity, innovation and empathy.

We combine those forces to focus on the transformation of the wellness journey, its velocity of change and what that means for brands and their customers. Dentsu health provides solutions that can adapt quickly and effectively as your needs and the marketplace evolve.
Who we are
2000+
global healthcare experts
5th
largest U.S. health agency
Our mission is to help brands create a more equitable health ecosystem
What we do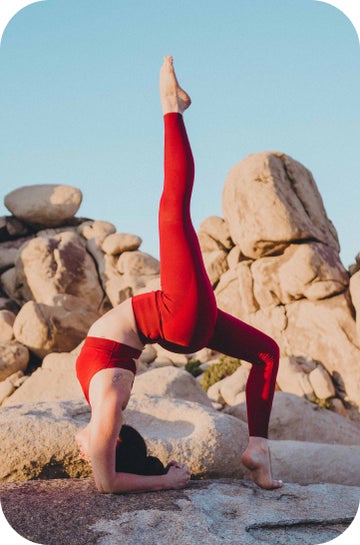 Wellness and creativity combined
Applying creative thought to wellness in healthcare marketing not only makes it resonate, but makes it work harder. we deliver campaigns that drive lifetime value and competitive advantage.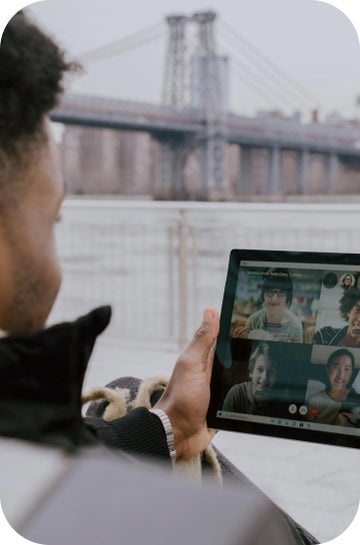 Data meets technology
Our heritage in data and technology is unrivalled, but it's our understanding of the emotional territory in which we operate that makes our clients stand out. we enable brands to connect with the right audience at the right moment. And always with empathetic ideas that speak to the heart.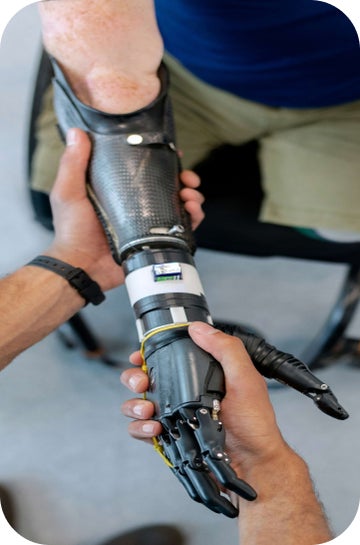 Democratizing health innovation
Bringing global innovators together to challenge the status quo and help brands find purpose-driven health innovations that address health inequity. We help them identify and capitalize on new streams of product innovation and revenue.
Who we work with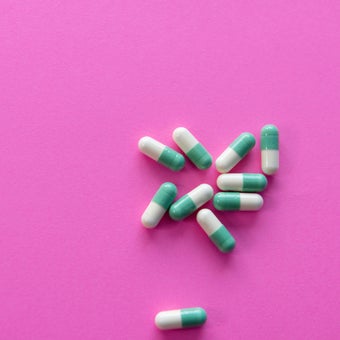 Pharmaceutical manufacturers
Pharmaceutical manufacturers are facing unparalleled rates of change towards 1:1 digital engagement. They need the tools, platforms and insight necessary to engage HCPs as well as be sure that customer and patient expectations are met.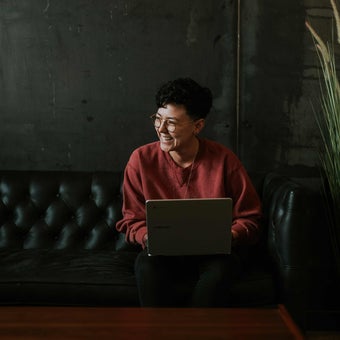 Managed healthcare/payers
Many healthcare companies have the building blocks to create more digitized platforms but there is still room for greater innovation – especially as more consumers move from face-to-face to video conferencing.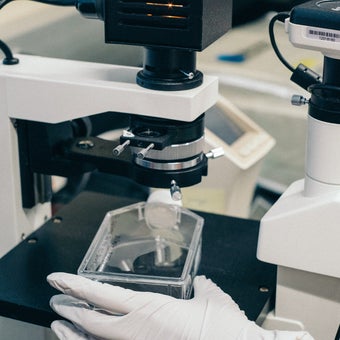 B2B medical equipment and devices
With dentsu health you will find the right global partner to help you navigate the ever-evolving health and wellness landscape. From helping potential patients find the best treatment, to educating families and preparing them for upcoming life events, we understand the entire health journey and the ecosystem that enables it.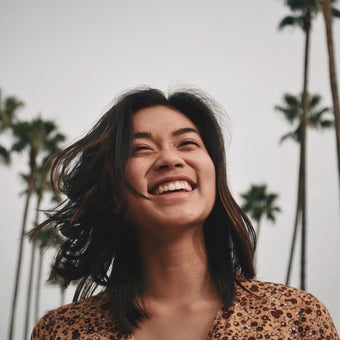 Provider networks
We unite leadership in data and technology with a deep understanding of the emotional territory of healthcare. we equip brands to connect with the right audience at the right moment, but always with ideas that speak to the heart.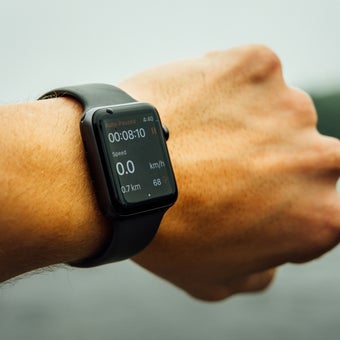 Wellness brands
We enhance the human connections that inspire wellbeing by bringing new capabilities into healthcare marketing. Through imagination and craft, we create campaigns that drive lifetime value and competitive advantage.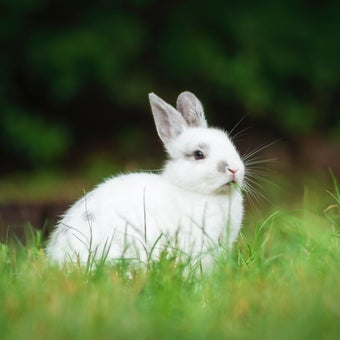 Animal health
Dentsu health removes barriers and brings diverse capabilities and different discipline experts together, orchestrating them around our clients' needs, maximizing market velocity and growth opportunities with the creation of truly differentiated experiences that are sensitive to the contextual, regulatory and societal changes that may occur along healthcare journey.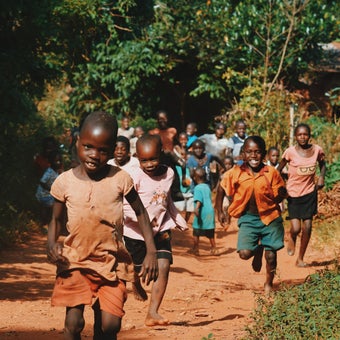 NGOs & NFPs
We bring innovators together and direct their talent and expertise towards healthcare problems. we challenge the status quo to inspire healthier living. we create the new by connecting the different.
Our global network
Winning work in the world
Specializing in creative, dentsu mcgarrybowen operates on the simple ethos that clients deserve better partnerships, ideas, expertise and results. combining the unrivalled thinktank of 4,000 creative minds in 43 offices around the world, we can pull on creative minds to create for any market in any part of the world.
Help brands capitalize on change
360i is a fully integrated creative and media agency that helps brands tap into shifts in culture, behaviour, technology, data, and business to gain a competitive advantage. driven by positive progression they seek ideas that make human sense as much as business sense, which is important in a human-centric field like health and wellbeing
Invent.Make.Change
Specializing in innovation and creative experience, isobar craft distinctive brands and innovative experiences for a connected future in the healthcare market.
Experience beyond exposure
Specializing in experience design, dentsu x apply their magic to healthcare marketing to build profitable relationships between people and health and wellbeing brands. But it's not just about applying innovative tech solutions to healthcare problems. The trust relationships come from valuable experiences which all connect to tell amazing stories that bring people and brands together to focus on health.
View Site
Brands accelerated
Specializing in media, iProspect have a unique understanding of the intersection of culture, content, data, and technology. applying this through a healthcare lens allows them to build brands out of every moment of connection between patient and doctor, physician and pharmaceutical agency, brand and consumer.
Designing for people
Specializing in media, Carat takes a more human approach to brand building, which is crucial in the world of health and wellbeing. Carat spans over 100 countries, giving it unique, customized insights into consumer behaviors all over the world.
Do.Dream.Deliver
Specializing in CXM and identity, Merkle uses data, technology, and analytics to help our healthcare brands make their healthcare advertising more addressable, their experiences more personal, and manage relationships over time.
We have what other agencies don't: the strength of a global network, with the sensitivity of a close-knit team.
Dentsu health applies a health and wellness lens to all of our capability sets.
The lens considers all key stakeholders within the health and wellness journey, including consumers, providers, caregivers, patients and their loved ones.
We help global brands concept, execute and optimize solutions that are relevant around the world, combining expertise in traditional healthcare sectors with cross-industry, differentiated marketing services. our global network gives us the knowledge and understanding to tailor those solutions to the nuanced market needs, consumers and trends wherever they are.
Our key strength is being able to pull on the depth of capabilities required from our extensive global network, building a flexible team that can respond to your needs.
Our Capabilities
Strategic Consulting
We help health-focused brands establish a modern health transformation strategy that permeates all part of the business. We offer a marriage between future thinking/innovation x practical application - helping to move brands and patients from coping to thriving.
Product innovation
We merge health expertise with expertise across other industries to find new streams of innovation. We meet the ever-growing demands of people's healthcare needs through product innovation. Our focus remains, as it does across our work, on delivering the positive changes the industry needs in a way that maintains competitive advantage.
Creative
Igniting the cumulative creative power of our employees around the globe, no other brand can offer the localized insight and thinking that we can. With experience in every space, and in every place, we offer a unique combination of dynamic ideas that can scale between global and local.
Media
We are a fully integrated media model that combines the experience of an agency with the rigor of a consultancy. In addition to mainstream media partners, we also work with diverse-owned and operated media publishers to bridge the gap of access and knowledge to health parity.
Customer experience management
Merkle helps our healthcare marketing clients create meaningful brand conversations that inspire better healthcare outcomes. by optimizing the customer-brand relationship and experience to meet individual needs, we enable you to deliver messaging and content when, where, and how your audience wants to receive it. we are proud to serve our clients in the global pharmaceutical industry, Health Insurance, Provider, Hospitals/Health Systems, Device and Animal Health markets.
Analytics and identity solutions
Merkury is the only enterprise identity platform that brings together the accuracy and sustainability of client first-party data, quality PII-based, third-party data and the most cookie-less media and technology platform connections in market. it's also the only platform that lets you grow your own transparent Private Identity Graph. with an easy-to-use interface for resolving offline and online identity to a single person-based master ID and features like a privacy-safe data clean room for person-based audience segmentation with modelling and analytics, Merkury puts the power of identity in your hands.
The world was disrupted - so we disrupted the way we work.
Learn how evolving consumer behaviors will revolutionize the health ecosystem.
Leaders who inspire
Matt has dedicated his entire career to the healthcare industry and is now leading dentsu's health and wellness business globally. Matt has a proven track record of helping companies and brands transform their businesses to better meet the needs of consumers, patients, caregivers and providers.
Prior to joining dentsu health, Matt was the CEO of Outcome Health, a large healthcare technology company. Matt was recruited by Google and Goldman Sachs in 2018 to led the company's turnaround. While at Outcome Health, Matt helped create new products and service offerings for healthcare providers, patients and large hospital systems delivered at the Point of Care and through virtual care.
Prior to Outcome Health, McNally spent over twenty years on the ad agency side of the health business. He has helped launch and market some of the largest global brands in the category. Matt spent over a decade at Publicis Health. During his tenure, he launched Publicis Health Media, the first global media agency focused on creating unique services and platforms for health and wellness clients. In addition, he was the President of Digitas Health North America, and also led Razorfish Health through a business transformation.
Matt has been recognized as a leader and visionary in the healthcare space. He was named Agency Marketer of the Year by MM&M, PharmaVoice recognized Matt as one of the 100 most influential people in the life sciences industry, PRWeek named Matt as one of the 50 Top Health Influencers, and DTC National named him as one of the biggest innovators in healthcare marketing today. Matt also was The Leukemia and Lymphoma Society's Man of the Year. McNally has been on the board of Big Brothers Big Sisters, as well as on the Board of Directors of the Ad Council.
Collette is the Chief Creative Officer for dentsu health. Collette is a paragon among creative officers. Her breadth of experience contributes to her ability to differentiate products in crowded categories through smart positioning and unexpected creative. As Chief Creative Officer, Collette will be dedicated to inspiring agency partners and clients to think big, bravely, and boldly in an ever-changing healthcare market.
Collette joins dentsu health following her role as CCO of Evoke, a modern marketing, media, and communications agency for the complex health and wellness environment. Collette was recruited to the Evoke executive team to partner with senior clients to ensure that the company's wide range of capabilities is equally grounded in creativity, innovation, and human empathy.
Prior to Evoke, Collette was the Executive Creative Director at Digitas Health, a leading healthcare marketing agency of the world's third-largest communications group, Publicis Groupe. During her tenure at Digitas Health, Collette's leadership helped create first-of-a-kind, category-shaping work for a range of clients such as Shire, Gilead, Sanofi Pasteur, AbbVie, Jefferson Hospital, and more.
Collette's work has been recognized for creative excellence by the MM&M Awards, DTC Awards, CANNES Lions Health, RX Club, Philly Addy Awards, Creative Floor, and others. She served on the Health and Wellness Jury at Cannes Lions Festival, Clio Health Awards, The Global Awards, London International Awards, and The One Show.
Kent is the global strategy lead for dentsu health. Prior to assuming this role, Kent had been the head of health strategy for Merkle, a dentsu international company, for 11 years. He has been consulting in the areas of pharmaceutical, provider and payer CXM for more than 20 years. In addition to broad blog/whitepaper and conference activity, he is a recognized global SME in physician prescribing behavior and is published extensively in a variety of journals and mainstream publications including, Research in Social and Administrative Pharmacy, Formulary, the Journal of Clinical Pharmacy and Therapeutics, British Medical Journal, Pharmaceutical Executive, Medical Marketing and Media and PM360.
Kent has worked with a number of clients across multiple therapeutic areas in the pharmaceutical, healthcare, and animal health vertical including AbbVie, AstraZeneca, BMS, Boehringer Ingelheim, Sanofi (Genzyme, Chattem and Merial), and Seattle Genetics focusing on engagement, communication and CXM strategy in the US, Canada, Europe and Australasia. He is passionate about digital advancement of personal wellness and enhancing patient/customer/HCP engagement and health outcomes.
He has a PhD in Pharmaceutical Strategy and Policy from Dalhousie University in Halifax, NS, and holds the position of Assistant Professor, Clinical Pharmacy, at the James L Winkle College of Pharmacy, University of Cincinnati.
Greg is the EVP, Global Client Lead for dentsu health. Greg is an entrepreneurial healthcare leader driven by the idea that our industry plays an essential, positive role in patient's lives. As Global Client Lead, Greg will ensure that Dentsu Health client's have a complete picture of the Dentsu global services offering and provide them with strategic partnership and the transformative solutions needed to flourish in today's complex healthcare ecosystem.
Greg joins dentsu health following his role as the EVP of CX and Industry Sales at Outcome Health, a leading health technology company. Greg was recruited to the Outcome Health executive team to help the turnaround by reimagining and delivering a seamless customer experience to drive commercial growth with the industry's largest Hospital Systems and Pharmaceutical Manufacturers.
Prior to Outcome Health, Greg was the Chief Client Officer at Publicis Health Media (PHM), a leading health media planning and buying agency of the world's third largest communications group, Publicis Groupe. During his tenure at PHM, Greg's leadership helped build an agency at the cutting edge of media innovation for the health and wellness industry. He partnered with clients such as Sanofi, AbbVie, Johnson & Johnson, Bayer, Hospital Corporation of America, NovoNordisk, Biogen, Daiichi-Sankyo, Merck Serono and more.
Before joining PHM, Greg held several leadership and entrepreneurial positions at health and marketing organizations, including Razorfish, W2O Group, Viacom and Forrester Research.
Bruce has has dedicated his decades-long career to healthcare marketing, from blockbusters to rare and orphan drugs across a wide range of categories, including neuroscience, oncology, pain & inflammation, sexual health, urology, cardiology, gastroenterology, and endocrinology. He has been a proud creative and strategic partner to pharmaceutical companies, both big and small, including Pfizer, Eli Lilly, Janssen, Roche and BMS, among others.
Before joining dentsu health, Bruce spent five years at gyro (now Merkle B2B). There, he led the launch of Boehringer Ingelheim's biosimilar, the first interchangeable agent in immunology. He also helped Fujifilm with its diversification into healthcare, Roche Diagnostics with its clinical chemistry and immunoassays, and Avanos with its pain, respiratory, and digestive health solutions. Prior to joining dentsu, during his tenure at Publicis, he worked with Auxilium (now Endo Pharmaceuticals) to launch the first Peyronie's treatment.
With a B.A. in Economics from Harvard University, Bruce came to Madison Avenue by way of Wall Street, where he worked for two years as an options trader and member of the stock exchange.
Makoto is the Global Lead for dentsu health. Since joining dentsu as a new graduate, Makoto has worked in account management, serving Global Clients ranging from pharmaceuticals, retail, fashion, fast food and tobacco. He has developed an expertise in marketing strategy and brand development from his career of working on global brands.
Makoto started working on healthcare business in 2015. He became very much involved in the challenges and opportunities that healthcare marketing was facing amid an era of rapid digitization and business transformation that made him determined to pursue his further career in healthcare.
Makoto has worked with a number of pharmaceutical clients including GSK, Pfizer and Takeda Pharmaceuticals. He is now passionately working in the areas of brand development, patient/HCP engagement and CXM.
Jane is responsible for establishing dentsu health's unique positioning in the healthcare Industry. She leads the development of innovative solutions that support the evolving business needs of her diverse healthcare clients across pharmaceutical, payer, provider, animal health and wellness sectors. Jane connects the power of dentsu's full-service offerings across client success, technology, media, strategy, analytics and creative, to help the world's best health brands create competitive advantage through people-based marketing.
Jane has over 15 years of experience solving client challenges and providing strategic perspective through a health lens. At Merkle, prior to her role as GM, Jane led the Health Analytics Practice, bringing innovative data-driven solutions to optimize customer experience through targeting, segmentation, measurement and actionable insights. Prior to joining, Jane worked at Publicis where she developed corporate-level bespoke CRM analytic solutions that were adopted by Publicis affiliates. Jane also has extensive client-side and out-of-industry experience, having worked at Newsweek and E*TRADE Financial.
Mike currently leads the Customer Strategy function for Merkle U.K. and brings 20 years of marketing agency experience with 10+ years of healthcare marketing to the dentsu health team. Having worked across a variety of sectors such as Financial Services, Technology, CPG and Retail as well as Healthcare, Mike's focus is on connecting individual insight to the experience across the user journey.
Working with brands such as Pfizer, Novartis, GSK, Novo Nordisk, J&J and Philips across patient engagement and adherence programmes, disease awareness and OTC product marketing, as well as HCP content and contact strategies, Mike brings a wealth of experience in making programmes that not only drive outcomes but engage at a personal level.